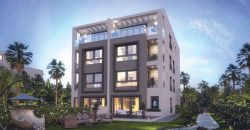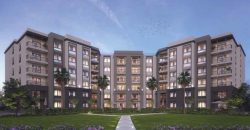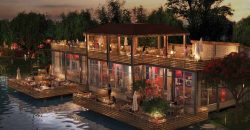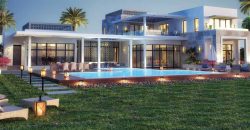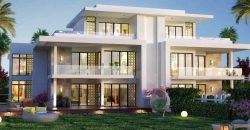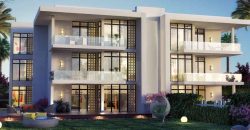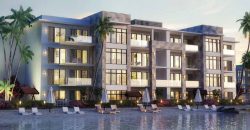 Description
Facilities
Hyde Park embraces an assortment of conveniences and amenities that serve and complement its residential zones. As an allinclusive
and fully-integrated community, Hyde Park boasts a myriad of social, educational and medical facilities that cater to
its homeowners' basic and lavish needs.
VILLAS
Twin houses, townhouses and standalone villas are harmoniously dispersed across the zone, each with a unique view and utmost privacy, with a
handful of home types and areas ranging from 250m2 to 328m2. Park Corner's contemporary twin houses, townhouses and villas offer a complete
sense of privacy and serenity, with wide streets, beautiful pathways, and sweeping foliage separating each unit from the next. The inspired 2, 3,
and 4 bedroom twin houses, townhouses and villas are meticulously planned to feature spacious rooms, in addition to a nanny's room.
DUPLEXES
Featuring the extravagance and seclusion of a villa, with the convenience and coziness of an apartment. The exclusive, stand-alone duplex buildings
are situated in a premium location nearby the villas, and offer scenic views of lush, far-reaching green landscapes. With different duplex designs and
areas ranging from 234m2 to 274m2. Rising 3 floors above the ground, each and every building overlooks beautiful green vistas, and is conveniently
spaced-out with well-defined boundaries. The exclusive duplex feature 4 units each, promising the privacy and seclusion of a private villa within the
comfort and convenience of an apartment building. The inspired 3 and 4 bedroom duplexes are meticulously planned to feature spacious rooms, in
addition to a nanny's room.
APARTMENTS
Park Corner offers a wide selection of state-of-the-art apartments in contemporary buildings that offer scenic views of lush, far-reaching green
landscapes. With distinctive building designs, 7 apartment styles and areas ranging from 99m2 to 233m2. Every apartment comes with its designated
basement parking spot. Additionally extra parking spots and private storage units are available at a supplementary premium. The inspired 1, 2 and 3
bedroom apartments are meticulously planned to feature spacious rooms and at least one terrace, and living spaces are essentially designed insideout
to maximize and optimize the use of space.
Building Types
Total Nb of buildings: 20 buildings G+5 + HPD office
Facilities & Amenities: Conference Center, Mosque.
Parking areas: Underground and surface parking to accommodate 4000 cars
Finishing Specs: Core & Shell
TYPE A
With office spaces ranging between 50 and 8000sqm, this
building offers the most flexibility and efficiency for companies
looking for smaller workplaces. Upon availability, you can choose
to acquire an entire floor (1300sqm) or the whole building.
Total Floor Area: 1,300 sqm
TYPE B
These slightly larger buildings feature more variety, with office
spaces ranging between 60 sqm and 11,000 sqm. Upon availability,
you can choose to acquire an entire floor (1800sqm) sqm.
Total Floor Area: 1,850 sqm
TYPE C
These twin buildings were designed with utmost ingenuity,
offering large and lavish spaces for large companies with a large
number of employees. You can choose to acquire the entire twin
building or half a building – vertically or horizontally
Total Floor Area: 5,800 sqm – 11,600 sqm
COMING SOON TO CAIRO:
A new Commercial and Recreational Destination
Hyde Park is set to introduce another exciting
and innovative recreational project at Hyde
Park New Cairo. A glimpse of the extravagant
Park at Hyde Park, this new out and about
destination is set on an expandable area of
35,000 sqm, promising to take entertainment
experiences to a completely different level.
This extraordinary place will harbour topnotch
food and beverage venues, along
with inspiring open spaces of greenery and
designated areas for young children to play,
explore and innovate.
A one-stop destination that caters to family
members across all age groups, recreational
activities at the project include everything
one can imagine. Whether it's a nice family
picnic, a relaxing walk in the park, or team
activities to raise your adrenaline levels,
there's something to delight everyone looking
for a day out in the park.
Address
Country:

Egypt

Province / State:

Cairo

City / Town:

Hyde Park

Neighborhood:

New Cairo - Hyde Park
Open on Google Maps
Property ID

1964

Price

Price on call

Property Type

Residential

Property status

Current

Label

Unit